THE CHESTNUT HOME BUILDERS DIFFERENCE
There are significant differences in the way homes are built by different people. Some of the differences are noted below.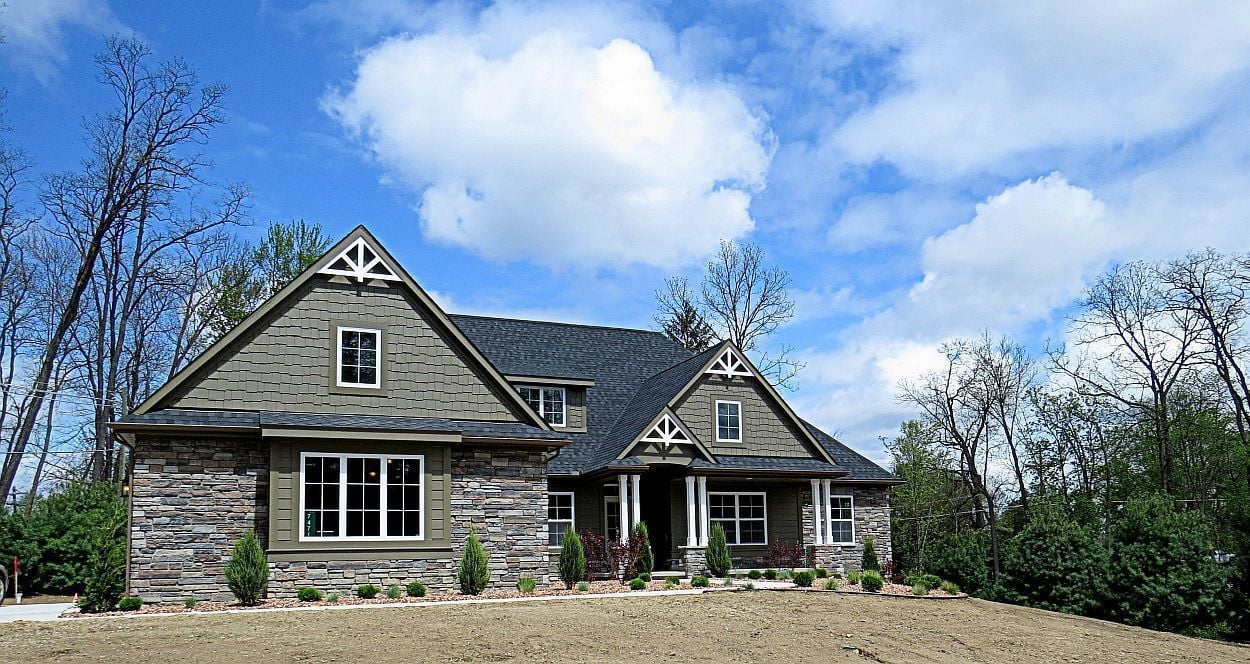 We build every home like it was our own personal residence.  For example, our basements and foundations are inspected, measured, and personally approved by us before the start of framing.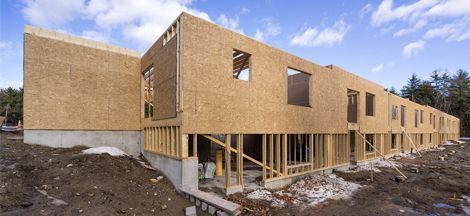 After framing (and our framers are people with high integrity and experience to make sure the house is square and level) all flooring is glued and nailed consistently, and all measurements are precise and constructed properly.  We then add labor and materials to screw down all the flooring using 12″ spacing and fully secure the OSB to the joist system.  Why the extra steps? Because after the tile, hardwood and carpet is down if a squeak develops you are looking at major cost to remove the floor and fix the problem. Also, most builders use typical window installation methods, which is done using nails on the window flanges, which is all that holds them to the rough openings. Insulation, siding, brick, and drywall then cover the window frames. We go an extra step by shimming each window all the way around the perimeter of the frame to ensure no movement in the window. By doing this, which can require about 20 shims for each window, we avoid the future problems of windows becoming sticky or jammed due to settlement. Shimmed windows simply do not move around and tend to stay put for longer life and better seal.
Another major flaw in new home construction today is the use of a single cold air return for an entire floor. There are large production builders using this system almost exclusively (because it is far cheaper) and I can tell you that this is a major problem for many homeowners as they live in the home over time after closing and warranty expire. To meet minimum code requirements for air circulation, they cut holes between rooms and cover them with vents. This may satisfy a computer generated model to circumvent code requirements, but is a poor way to properly heat and cool individual rooms in your house. There is little privacy between rooms for sound, because the large holes let the sound pass right through. We run cold air returns and properly sized ductwork to every room in the house, resulting in more even air distribution and adequate temperature control and comfort. This costs a little more, but imagine how nice it is when all the rooms in the house can maintain a consistent temperature.
Schedule to meet with Steve Gronow, Builder/Owner of Chestnut Home Builders & Real Estate, and give us a chance to serve you. Call 810-599-8359.
FREQUENTLY ASKED QUESTIONS
Q: What method is best for compensating a builder?
A: Chestnut prefers to use the "Cost Plus" approach. This works to the advantage of the homeowner because we build so many spec homes, we have established good relationships with quality trades and have negotiated tremendous discounts in the market for materials. We build your house just like it is one of ours – same pricing, same trades. You get great value and we simply charge you a set percentage of the total cost as our fee. Fixed price builders have to take a "worst case scenario" in pricing your build job, plus they typically see any change orders as an opportunity to fleece the client a bit. When you choose "Cost Plus", and combine that with a high quality builder with a good reputation and transparent accounting, you can't lose.
Q: Can my new home build job be financed?
A: YES! Chestnut Homes is approved by major financial institutions for new construction financing, and we handle all the paperwork for sworn statements and construction draws.
There are many more details which the typical homeowner will never see or appreciate after the paint is on and the home is done. We just want you to be aware that there are many ways to build a home, and we put the same level of effort and quality into each home we build whether it is $200,000 or $5m.
Want to learn more about Chestnut Homes and what we have to offer?
Contact us today to request an appointment.
We'd love to help!
CALL 810-599-8359