what's behind the walls?
We are very proud of the level of detail and quality our team puts into the finishes, but a home is much more than that. From sourcing higher quality materials, to implementing an inspection and quality check process above and beyond local building codes, you can be confident that Chestnut is doing everything in our power to make sure that your home is completed with the utmost quality and craftsmanship!

Using the Superior Wall foundation system means a more comfortable lower level, better water and moister protection and a more square and level foundation then a traditional poured onsite foundation. Limestone footings allow for better drainage and do not crack like traditional poured concrete footings. Constructing with 2x6 exterior walls and using higher quality materials mean a more solid and comfortable structure.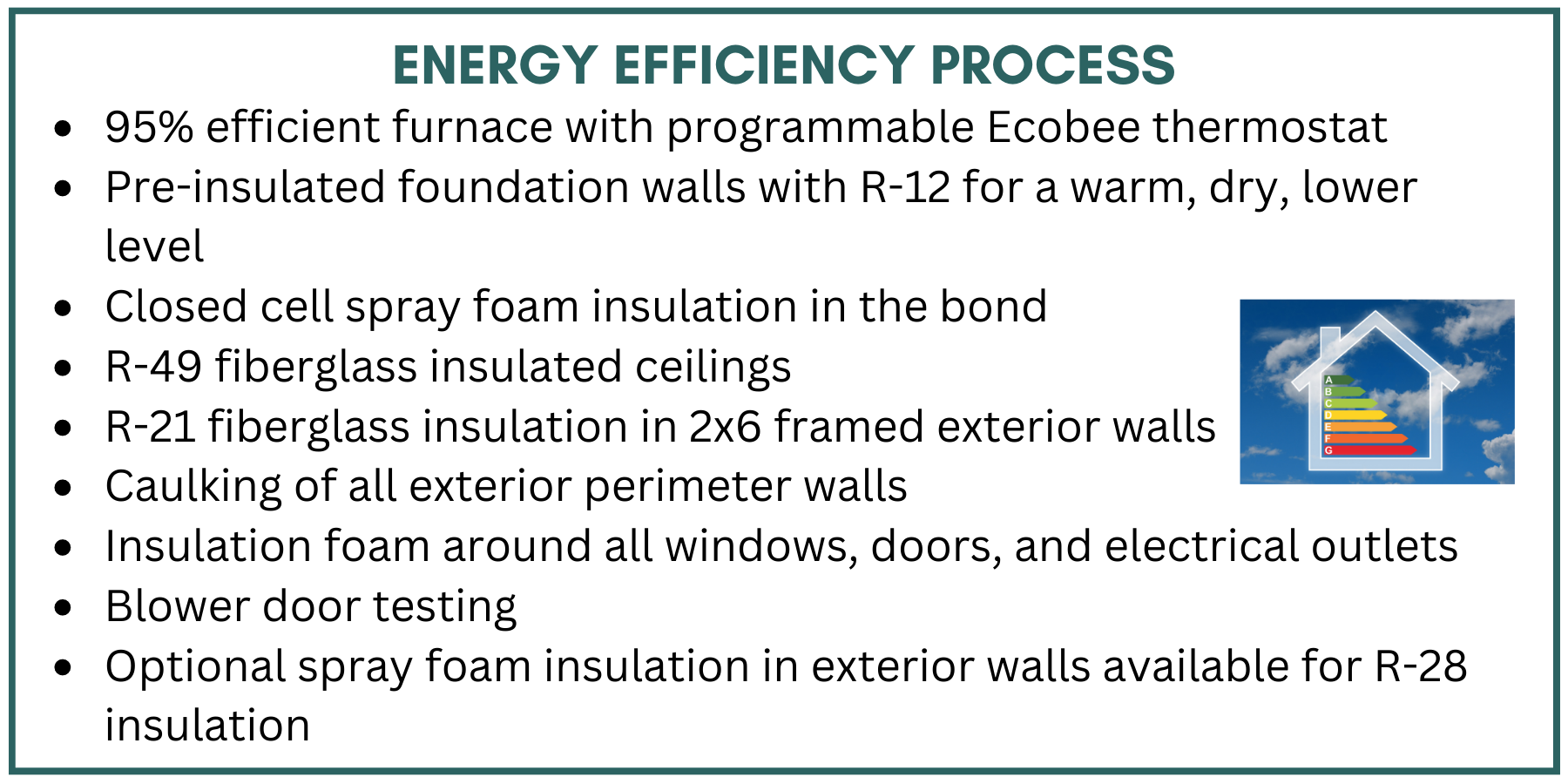 Our energy efficiency process exceeds local building codes which equals a more comfortable home and lower utility bills!

We use exterior materials that require little to no ongoing maintenance. Take your weekends back and enjoy the home!
name brands you can trust
Find Out How Chestnut's "Standards" Raise the Bar & How You Can Save Thousands With Our Real Estate Team!